Hydraulic, Conventional, and Barge Mounted Cranes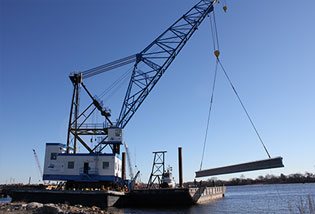 Conventional and Barge Mounted Cranes >>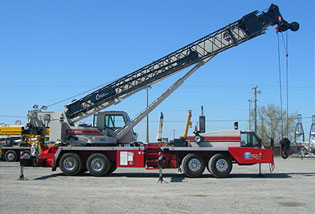 Hydraulic Cranes >>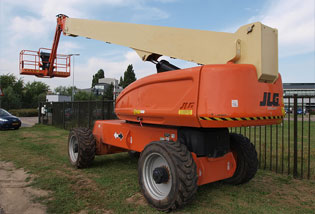 ManLifts >>
Crofton Crane Rental & Rigging has a well-known reputation of providing and performing high quality work. Our dedicated professional team can assist with all of your lifting needs. From simple lifts to multi crane complex lifts our team has the knowledge and know how to complete the most demanding lifts. We also provide complete engineering and fabrication in house to expedite your project.
Our hydraulic crane rental services offer fully operated and maintained or bare rental, long-term or day rental, rigging services, permitting, crane plans, and/or load tests. We can also provide spreader bars and crane mats. Whether it's an HVAC unit or non-containerized cargo, residential construction or structural demolition, steel erection or vessel decommissioning–we've got the equipment and the experience for the job.
We service the Commercial, Industrial and Marine lifting needs for our clients.
Engineered lift plans
Permitting
Fabrication Services
Rigging Solutions
Spreader Bars
Critical Lift
We know that emergencies can't wait until the next business day. That's why we've been responding 24/7, since 1949. Our cranes are third party inspected and regularly serviced and maintained–ready for anything at any time. All operators are CDL licensed, VDOT medically certified, NCCCO certified and maintain DBID, TWIC cards, and other various access credentials that provide clearance to all local government installations and privately owned highly sensitive facilities. Crofton also provides in house OSHA training, Rigger 1 & 2 training, and Signal Person training.
Crofton Crane Rental & Rigging has the equipment, personnel and experience to provide a complete solution to your lifting needs.
Contact us 24/7 at (757) 215-0258
Load Testing
Our in-house capabilities allow for us to develop, if required, detailed lifting plans as well as critical lifting packages for all your crane service needs. These plans along with years of experience ensure that the job is completed right the first time to the specifications required and with the utmost attention to safety.