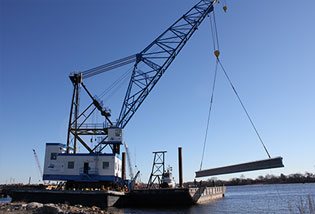 Conventional and Barge Mounted Cranes >>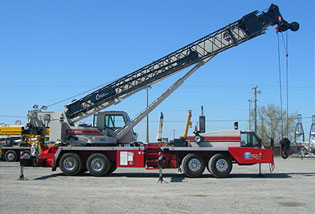 Hydraulic Cranes >>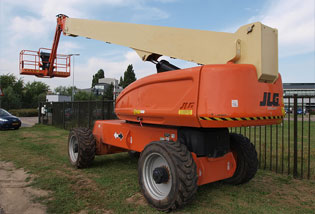 ManLifts >>
Have you considered that a crane might be necessary for your job site but are unsure about how to proceed? This is a common situation for a lot of people, particularly if they are unfamiliar with crane rentals. After all, cranes are highly technical pieces of equipment and it's hard to know what you need unless you understand how cranes work in particular situations.
The truth is that a good crane can add a lot of value to a job site. If a crane has been correctly chosen for the job, it should be able to significantly speed up progress, reduce costs, and create a safer working environment. Making the right choice is the most important thing, though. That's why we've put together a complete guide to help you work through the different cranes that are available to rent.
There are many different types of crane rentals available to you. Here is what you should be looking for when searching for a crane rental service.
The Different Types of Crane Rentals
The right crane for you is going to depend on what you are lifting and the environment in which it's being lifted. For example, the crane used to lift roof trusses on new residential construction may not be appropriate to lift a sonar dome on an aircraft carrier. Whatever the scenario, we can help you identify what crane would best serve your project. Here are the different types of cranes that you might use, as well as the best situations to use them in.
Additional Equipment or Services Needed for Your Lift
Depending on the type of lift, as well as the environment in which you are making the lift, the crane may require some additional equipment or services. Let's go through the most common options that may be required for your crane rental.
The Types of Jobs for Which You Might Need a Crane
Cranes are incredibly versatile pieces of equipment and the list of jobs they can be useful for is endless. Here are some common project environments in which our cranes can be useful:
Daily Rental
Long Term Rental
Load Tests
Routine Overhaul of Naval Vessels
Residential Construction
Commercial construction
Structural Demolition
Steel Erection
Vessel Decommissioning
Lifting Personnel for Repairs and Servicing
Industrial
Facility Maintenance
Tree Removal
Non-Containerized Cargo
Tandem Lifts
To get a better idea of the jobs you can use our cranes for, check out our recent lift projects.
How the Rental Process Works
The first step is to identify what crane is best suited for the job. This will usually require a consultation to get the details of the lift environment required. Depending on the nature of the lift, a site visit may be recommended. There are two main ways that you can rent a crane. The first is a per-hour basis, while the second is a per-project basis. The per-hour basis is usually more suitable for small crane rentals.
We'll let you know if any additional equipment or services (like crane mats or an escort vehicle) are required for your lift. And depending on the terms or length of your project, we can also create a custom rental package incorporating any of the following services:
Industries We Service
Crofton offers several different crane solutions that are usable across different industries. The primary industries we serve are:
Commercial
Industrial 
Maritime
Residential
Military and Government Installations
Request a Quote and Get Lifting!
All the cranes and services described above can be provided by Crofton Crane Rental & Rigging. Now you are much more familiar with the different types of crane rentals and additional services that are available, as well as the specific situations in which they're most appropriate. We hope this was helpful in making you feel confident as you pursue the right crane for your job.
If you are unsure about what crane is best for you or want to know the pricing of a specific crane rental, please call us at 757-397-1131 or complete an online RFQ here. The more information you provide about your project the better! Thank you for considering Crofton Crane Rental & Rigging for your next lift.