Are you an active Crofton employee? Participate in our Employee Referral Program and become eligible for referral bonuses! 
Click Here to Complete an Employee Referral Form
Crofton Industries employs a team of individuals who have years of experience and training in highly specialized fields. Together, the Crofton team ensures the safety of travelers, maintains major power generation facilities, preserves our region's shoreline, supports our nation's military, and serves the many industries that support the port of Hampton Roads. Our people are our biggest asset at every level.
Crofton Industries is a growing company with a highly collaborative and dynamic work environment and team members who work vigorously to meet customer's needs. No two days are the same! Crofton continuously seeks highly motivated individuals who will share in our commitment to provide exceptional service.
At Crofton, a wide range of career opportunities are available; from entry level to the experienced professional. Applications are accepted on a rolling basis, with particular emphasis on the following positions: crane operator, truck driver (class A CDL), commercial diver, dive superintendent, project manager, construction superintendent, and construction foreman. Visit this page to stay up to date on the latest job openings at Crofton.
Full time team members at Crofton have access to a comprehensive benefit package which includes the following:
Health Insurance
Short Term Disability Insurance
Dental Insurance
Life Insurance
Supplementary Insurance via Aflac
Paid Time Off (PTO)
FinFit Financial Wellness Program
Employee Assistance Program
Paid Holidays
401(k) Participation
In almost every position at Crofton, it is imperative that a person is able to acquire a TWIC card and RAPIDGate credential in addition to other badges and security clearances required by various shipyards and government installations.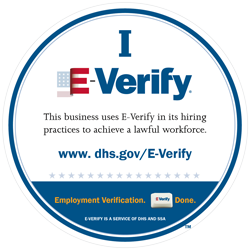 Crofton Industries is an equal employment opportunity employer committed to diversity and inclusion in the workplace. Employment practices are based solely on merit and business needs, and not on race, sex, color, citizenship status, national origin, ancestry, gender, sexual orientation, age, religion, creed, physical or mental disability, marital status, veteran status, political affiliation, or any other factor protected by Federal, State or local laws.
It is the policy of Crofton Industries to comply with all the relevant and applicable provisions of the Americans with Disabilities Act Amendments Act (ADAAA). Crofton Industries will not discriminate against any qualified employee or job applicant because of a person's physical or mental disability. Crofton Industries will also make reasonable accommodation wherever necessary for all employees or applicants with disabilities, provided that the individual is otherwise qualified to safely perform the essential duties and assignments connected with the job and provided that any accommodations made do not impose an undue hardship on Crofton Industries.
Should you have a disability and would like to request an accommodation in order to apply for a currently open position with Crofton, please contact Human Resources at 757-397-1131 or careers@crofton.com. 
Thank you for your consideration and interest in working with Crofton Industries.