For the past three years, Crofton has partnered with the Mid-Atlantic Maritime Academy to host 9 students in internships that will prepare them to enter the maritime industry. One of those interns was Kevin Thomas, a Churchland High School graduate, who worked as a deckhand on the Pinners Point in preparation for the 42nd Annual Norfolk Harborfest Parade of Sail. Kevin wasn't with us long, as he secured a job in California where he will work on board an ocean-going ship with Chevron Shipping Company. As many industries deal with the challenges of shifting trends in the workforce, the Mid-Atlantic Maritime Academy's (MAMA) program is a welcomed resource that focuses on preparing their students with the skills and knowledge for a successful career in today's maritime industry. To learn more about the Mid-Atlantic Maritime Academy, visit their website at www.mamatrains.com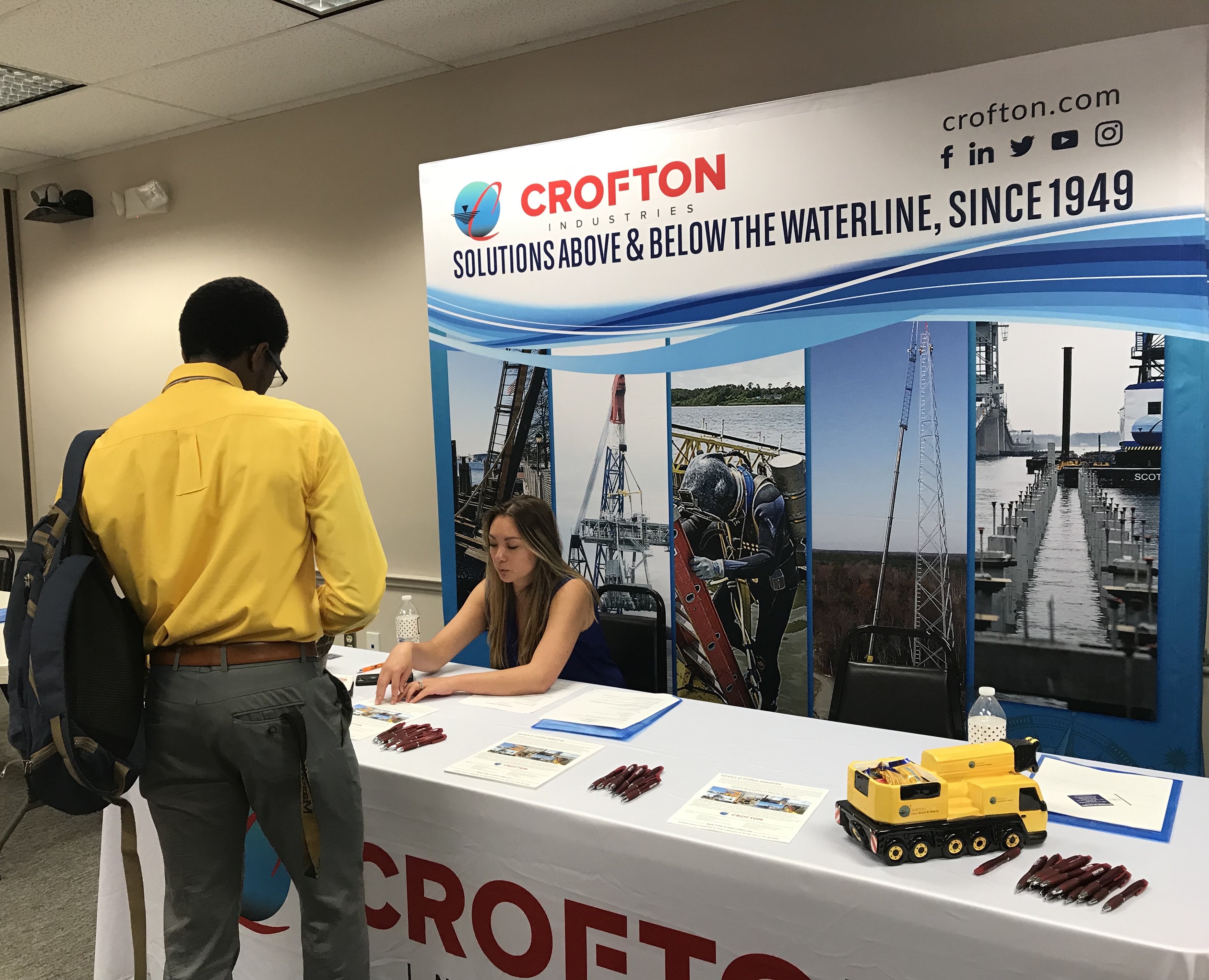 (Left) Kevin Thomas, MAMA intern, aboard the Pinners Point.
(Right) Sheryl Correia, HR Specialist, speaks to a student at the Mid-Atlantic Maritime Academy Career Fair.
Portsmouth native using tugboat internship to launch maritime career.