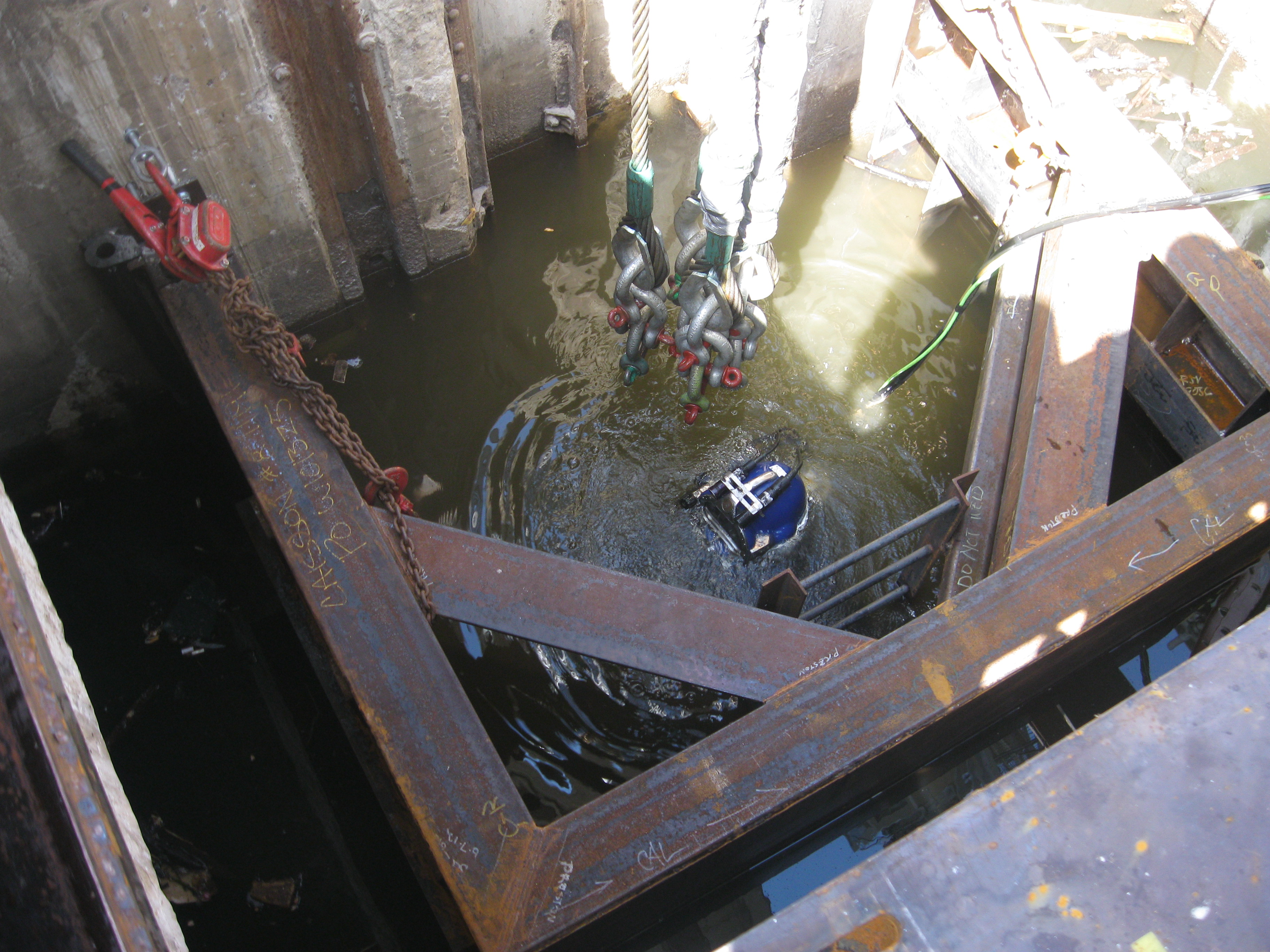 This spring, Crofton began executing a 10-year rehabilitation project of 40 trash rack guides at Conowingo Dam in Darlington, Maryland. Conowingo Dam has provided clean renewable power to the cities of Philadelphia and Baltimore for almost a century. A truly massive structure, Conowingo impounds the Susquehanna River in northern Maryland and serves as a bridge for U.S. Route 1, stretching 4,648' long. Early in 2010, Exelon Generation, the owner and operator of Conowingo, approached Crofton Industries to address the significant maintenance task of rehabilitating the forty-four rail systems that provide guidance for the trash racks protecting the eleven intake bays. In 2012, Crofton performed a prototype installation to test the 100' cofferdam—used to create a dry work environment in areas usually underwater—which is one of the deepest asymmetrical cofferdams ever built or used in the United States. During this process, Crofton was responsible for all engineering, design, and cofferdam installation, dewatering, and maintenance of the confined space once dewatered. The prototype was executed successfully, measured by the fact that not one leak passed the entire 220.55 linear feet of sealing surface. Additional rack guides have been repaired since, and with the installation methodology in place, Crofton has begun the significant task of rehabilitating the balance of the trash rack guides—a total of 40—to be completed over a 10-year period. Two teams, all of whom have undergone high angle rescue training, will remain on site from May through November. During the cofferdam installation, two 6-man dive crews are at work using USN in-water O2 decompression procedures. After the cofferdam installation, two 4-man crews remain for confined space management and rescue. Crofton continues to be responsible for quality assurance on all construction activities and we are excited to contribute to a rehabilitation project of such monumental scope. Thank you to the Crofton team members and other strategic partners who have lent their innovative thinking and dedication to such a unique project!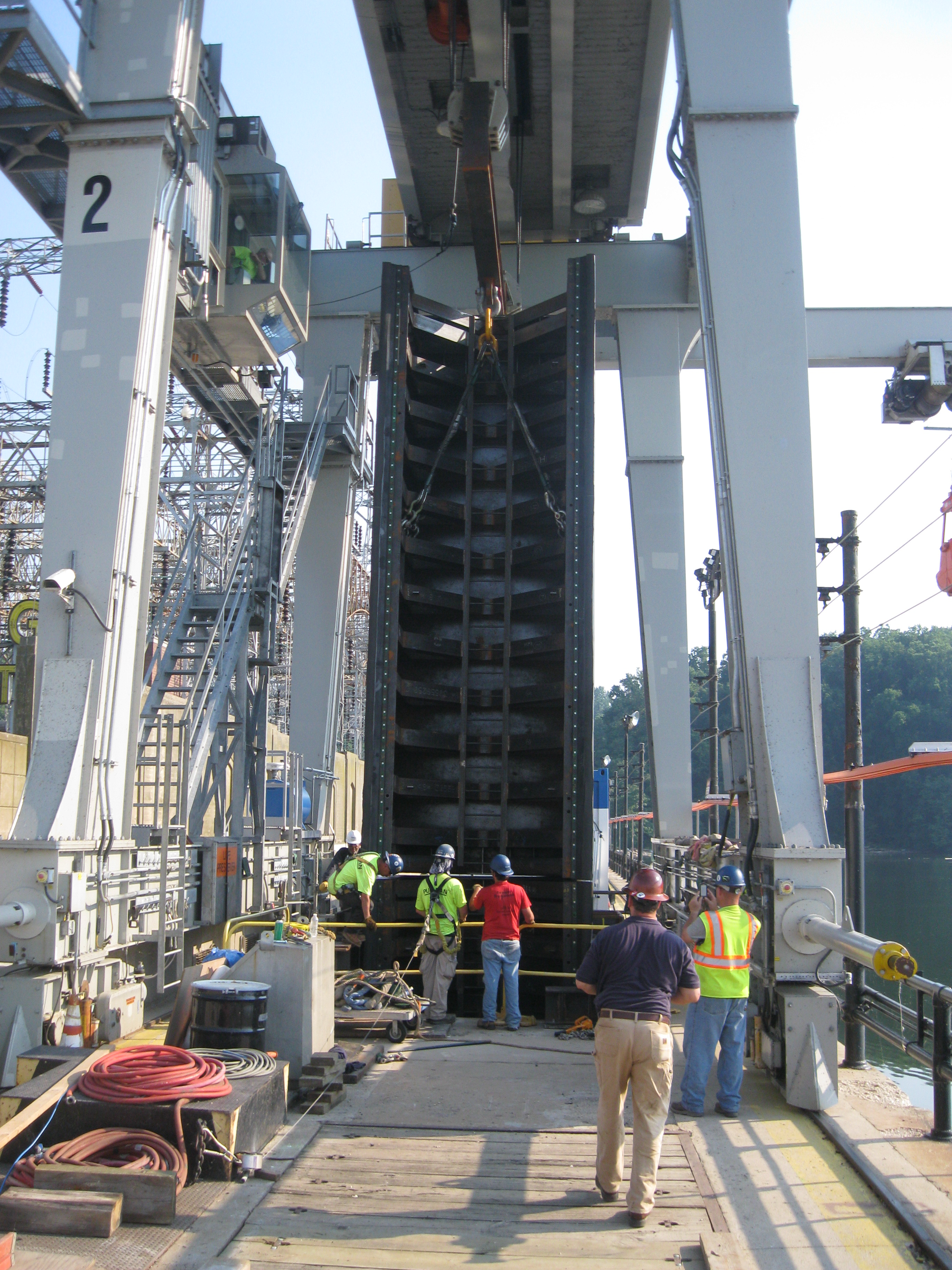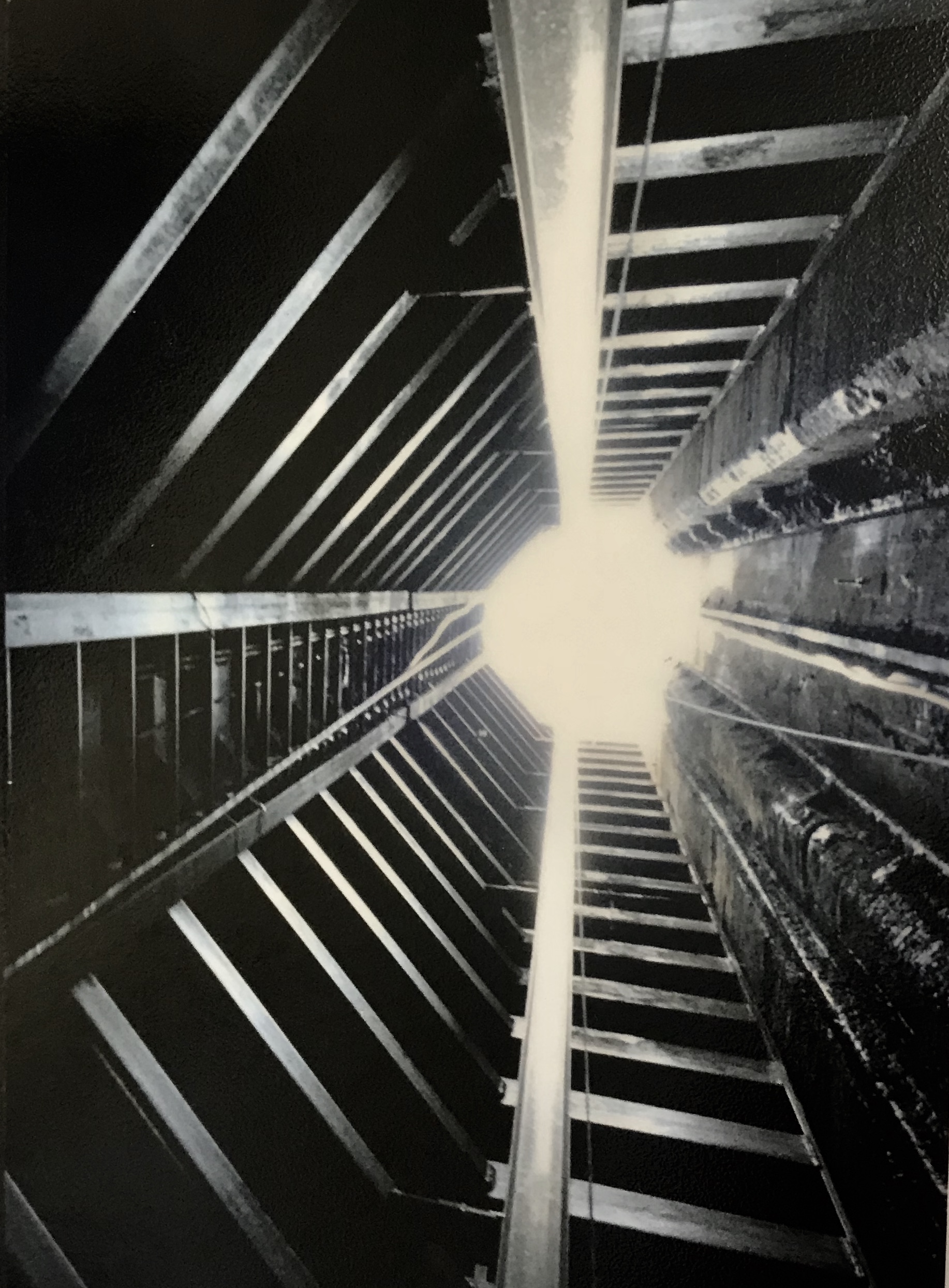 (Left) Installation of one of the 25′ sections of the 100′ deep cofferdam.
(Right) Looking up from inside the cofferdam.